so you don't have the time to take awesome images for your social media?
Let's sort this out!
I get it,
All you want to do is get on with the job; what you're good at. But now you have to constantly force anyone who's willing to take a selfie of you "supporting your local community" or asking your sour faced teenager to take a photo of you going for a "fun run with the family". No-one is doubting that you actually do care and support your local community, but to shout it out to the world…really?!
All because THEY say you should "show your clients who you are, to build a feeling of trust"!
That's just annoying…for everyone!
The only time you do remember to take a selfie is at the pub and we all know that even if you think you look good…sadly, you don't.
However, no matter how horrible it is, it really IS important to show your connection with your clients and to show them that you are just like them. You have the same fears, dreams, desires and life. So why wouldn't they trust you…
Your clients really and truly do want to see and hear from YOU, the real you. People do business with people.
Trust is the new marketing currency and this article by Meyer Computer company really explains why it's so important.
As content marketing master @Robert_Rose says :"The value of being personal isn't customizing an email field to address a prospect by name"
65% of business buyers say they're likely to switch brands if vendors don't make an effort to personalize communications to their company. 52% of consumers say the same. (State of the Connected Customer)
Personalization can deliver 5-8 times the ROI on marketing spend, and can lift sales by 10% or more. (McKinsey & Company)
Ok, so you've decided that a selfie won't do and you've gone for a professional "corporate " photographer. Now what?
First you have to put a whole day aside and move 10 desks out of the office, do your hair, makeup and suck in that gut! This is way too disruptive and would just look like stock photography anyway. Frustration is building because you know this needs to be done, but all your minions are having a ball being paid for posing! And then, I've spend all this money on photos, but don't know where and how to use them!
I hear you…
I was working with this client of mine, a mortgage broker. And he said up front that he didn't value photography. So I had a challenge ahead of me to make sure he bloody well WILL value photography when I'm done with him! It was a lot of fun, we worked on the values of the company and how being part of a choir wasn't weird at all, but a wonderful way to connect with his client on a much deeper level. He NEVER thought that him singing was actually going to be good for business. I showed him!
Anyway, when the job was done, he had an images for EVERY DAY for 3 months to post on any social media platform that was brand appropriate and truthful. He also realised that he needed a photographer with him everyday and some theme music would just complete the picture :)
We've also become friends, that was a bonus!
After we make it official with a few signatures and a deposit, we will meet for a coffee.
Here we will go over your goals, who you are as a business and what you want the world to know about you.
We focus strongly on values and the right messaging.
There is NO fakeness here!
We also go over where and how you want to use these images.
This is also the time where we work out your social media scheduling.
This will be where most of your time and money will be spent. We need to make sure we get the message right.
We'll plan your first photo session.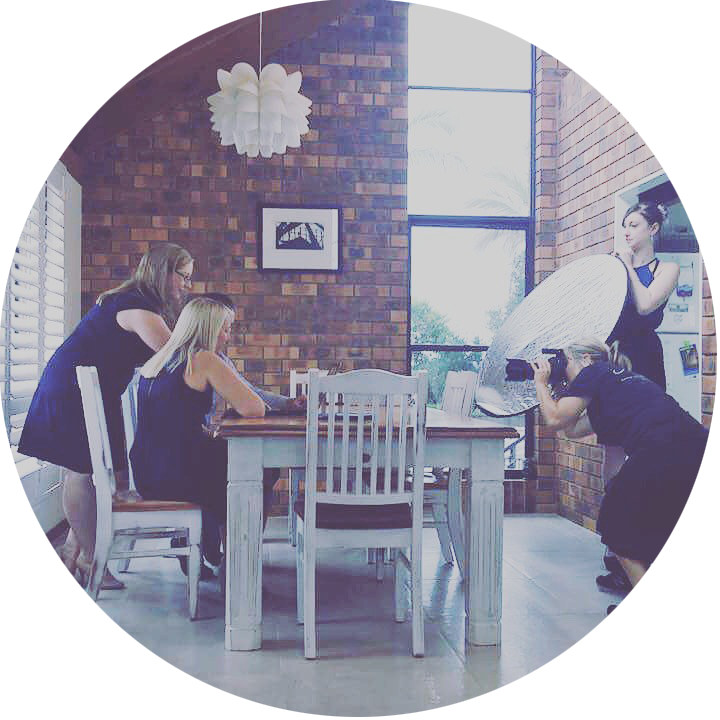 We do the shoots and have fun. These photo sessions will span over a few days. It might range from 30 min to 2 hours.
It all depends on what story and message we are working on at the time.
Don't worry, I work around you and because nothing is staged.
There will be minimum disruption to your workflow.
After all the photo sessions are done, I will present you with ALL the raw unedited images.
Don't freak out!
We go through them together and will my amazing knowledge and expertise we will chose the ones that works with your social media scheduling.
From here, I go to my closet office and hibernate for a few days until I have edited and formatted each image to your needs.
Halleluja!!!
You will get all your images conveniently filed in Dropbox with all the names and what they are for delivered to your computer.
We will then make a date to go through this fun process again in 3 months!
Remember, I will by then know who you are and what you stand for. So the planning process will just be about upcoming events or crazy news you might have. Updating profile photos
These packages are based on an annual contract. This means that we do this each quarter (3 months). You do have the option to just do it once, but it's gonna cost ya! There is actually method behind my madness. I need more long term friends! Nah, besides that, I get to know who you are and exactly what kind of message you want out there. As the year goes on, I will instinctively take images that works. Planning will be easier and shorter as will the photo shoot sessions. Win for all!
So, all the packages starts with the photoshoot, then you have the option to add none, one, tow or three schedules. Each schedule is enough for 3 months worth of postings. So what do you end up with…what are you paying for.
Up to 90 edited brand appropriate images and a spreadsheet of what kind of post you need to post when. I find that knowing what to do with the images is the hardest part for most business owners.
For a custom package (you might want some video or you are traveling) or something smaller, just click on the button and let's have a talk.
The story session photoshoot -$900 (per quarter)
-$1200 (as a one off)
This includes an in-depth consultation period and up to 90 edited Images. That is one social media image a day for 3 months!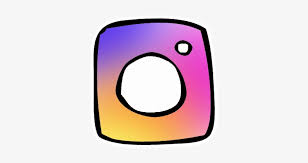 Add Instagram scheduling
$450
Add Facebook scheduling
$450
Add Linked In scheduling
$450
What does the Story session photoshoot cover?
Well, the obviousLy, profile shots
But not a million headshots of you looking in different ways, one with a coffee, one with a computer….NOOOO! We only do the ones you need for that quarter. Since we are doing this every 3 months, you don't have to worry about a hairstyle that has changed, you've lost 5kg or a new staff member joining you. I will get all of that good stuff during the year.
you doing your thang and who does it with you
At your workplace we can do all sorts of things. Filler shots, to run an add. How you work with your clients. How your team works.
We delve into your values, dreams and what truly matters to you
Now this is the fun part. This is where the REAL connection and trust happens with your clients. They realise that you are just like them and understand their fears, joys and what makes them tick. WE CAN GO CRAZY HERE!
How and where do you use your goodies
Here we show how your products or services gets used. Again, many people don't know from just looking at a screen, how this product will change their lives for the better! Well, we'll show them…you need to make them FEEL the experience of using your product or having your service. They need to see themselves in that position.
Ahhh, the fun stuff…
This one can be used for any event that you might be planning.
we will make these things happen…
You don't have to think about making a connection that is brand appropriate and will send the right message.

You don't have to think about how and when to use these images, it will just be done.

You can go on you long lunch and take that selfie at the pub…I've got your back.

You save time. You need someone who can capture the spirit of your brand fast.

Schedule your photography for the whole year. Yes, another job done!

Have a consistent style and brand.

I will make you look good in photos, every time.

Build a relationship through things that you've got in common with your clients.

Have a large bank of brand appropriate images ready to go each day for any purpose.

All your images are real, truthful and all about your unique business.
what I do is different (aren't we all?!)
You get a full commercial licence (basically it means you use these images any way you want IF it is related to your business)

You have complete editing rights! Yes, you heard it. if you graphic designer wants to change the colour of your nose, they can!

I am not in the game of taking pretty pictures that make me look amazing! Although, that's not hard…

I am making YOU look amazing…and that is very easy.

I do this by understanding social media and understanding what formats goes where.

You will receive your photos already cropped in the appropriate social media format. So you just add text and drop it in the App.

Is your image going to be used as an add, a very intelligent tip or wise advise? No matter I take that into consideration when I take the photo.

You will also receive a social media post schedule (spanning a whole 3 months!) to make life easier, now doesn't that sound nice?
So there you have it
The photos are strategically taken with you, your company and your values very firmly in mind. You now have all your images for 3 months to use and we've worked out where and when they will be used. WOW, we are truly amazing!
So sit back and relax and enjoy.
Jannine
Some of my ridiculously good looking clients…